THE AURIGAS
Facebook / twitter / instagram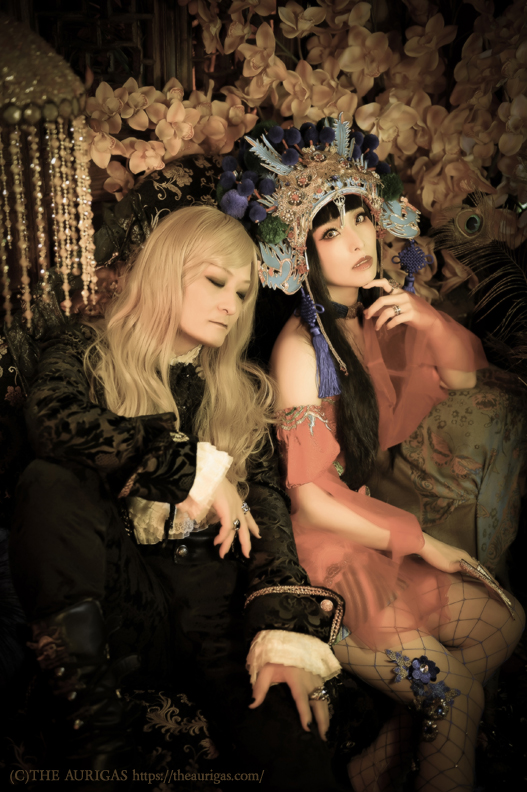 「Death end re;Quest」「ネプテューヌ シリーズ」「アズールレーン クロスウェーブ」等、数多くのBGMを担当する作曲家「杉浦勇紀」が、新プロジェクト「THE AURIGAS」を始動。ボーカルは「Death end re;Quest」「四女神オンライン」「DIABOLIK LOVERS」等で変幻自在な歌声を披露する「miqui」。
ゴシック、EDM、民族音楽など多様な音楽性に、民謡的多重コーラスや架空言語の歌詞などを用いて、従来の「歌モノ」を超えた、作品の世界観に究極的にマッチングする「ボーカル楽曲」を世に放つ。
2019年7月、音源初公開となるPlayStation®4「Death end re;Quest2」のイメージソング「絶対殲滅ディストピア」をはじめ、BGM作曲も担当。
狂気と美をテーマにした鮮烈なアプローチの楽曲たち。
いまだかつて誰も聴いたことのない音楽に期待してほしい。
※同メンバーは過去にHeinrich Von Ofterdingen、青い花として活動していました。現在はTHE AURIGASとして活動しています。
◆
The composer/songwriter Yuki Sugiura and the vocalist miqui make the duo THE AURIGAS. We are one of the few duo specialized in video games music in Japan. We were in charge of theme songs and main songs for many video games for the PlayStation®4 and Nintendo Switch.
Our composer Yuki Sugiura also made the background music for the extremely popular video games "Hakuouki" "Neptune series" "Azur Lane Cross Wave", and more than 55 games. In 2019 too, our music will be featured in many games. Yuki comes from the visual kei and got his inspiration from Japanese OTAKU subculture. His music is reminiscent of Japan and his musical sense is well known.
We've created a new music style by using folk music, classical, progressive, hard rock and dance music among others.
Come and discover a brand new music style for video games.
【!】They used to work as Heinrich Von Ofterdingen and 青い花(Aoihana). They are the same members and work as THE AURIGAS now.
◆
Le compositeur Yuki Sugiura et la chanteuse miqui forment le duo THE AURIGAS. Nous faisons parti des rares duo spécialisés dans les musiques de jeux-vidéo au Japon.
Nous nous sommes occupés des chansons de générique et des musiques principales de nombreux jeux sur PlayStation®4 et Nintendo Switch. Nous étions les responsables des musiques de fond sur les très populaires jeux "Hakuouki" "Neptune series" "Azur Lane Cross Wave".
Yuki vient du monde des Visual Kei et s'est inspiré du style de la subculture OTAKU japonaise. Sa musique est caractéristique du Japon et son sens musical est reconnu. Nous sommes également responsables de la musique de plus de 55 jeux. En 2019 aussi notre musique sera présente dans beaucoup de jeux.
Nous avons créé un nouveau style de musique en fusionnant les styles folklorique, classique, progressif, hard rock, électronique et autres.
Venez découvrir un tout nouveau genre musical pour les jeux-vidéo !
miqui (Vocal)
Facebook / twitter /  instagram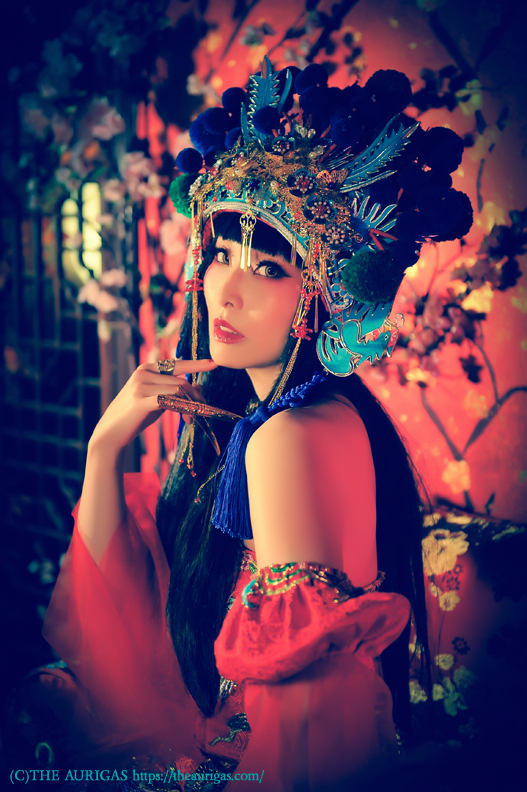 杉浦勇紀/Yuki Sugiura (Composer, Guitar, Keyboard, Computer)
Facebook / twitter /  instagram / Works(Own company)